2018 Planner
You'll receive a 2018 goal planner, 2 sheets of our planner stickers and other bonus items to kickstart your 2018 goals and action items.
Available Qty: 7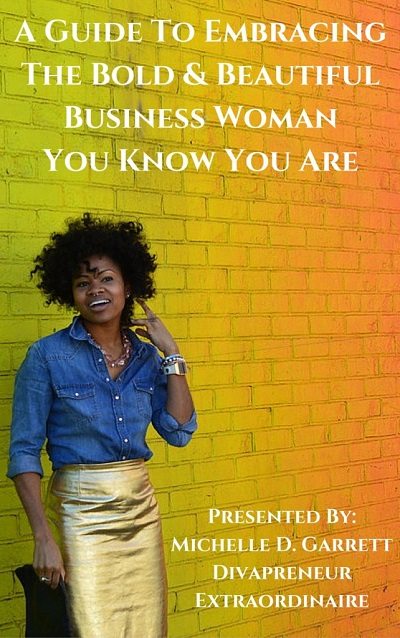 Bold & Beautiful Business Woman eResource
Are you a new and struggling female entrepreneur looking for ways to becoming more focused, strategic and consistent with your daily actions? Our eResource is the next step you need to take to Embracing the Bold Beautiful Woman You KNOW You Are!
Weekly Social Media Planner
Social media is a marketing method we all need to pay attention to. But if you've ever tried to put the power of social media to work for your business and then not seen the results you wanted, you probably figured out pretty quickly that without a plan, it's easy to flounder around and not really achieve anything. This workbook helps you formulate a social media plan to help put those pieces in place.
How to Discover Your Purpose So You Can Love Your Business and Your Life!
This 20 page Step-by-Step Workbook Covers: Your Personal Passion Project: How to Dream without Limits Exercise: If I could spend my time any way I liked Keeping a Journal: It's Not a Diary. Doing this specific method of journaling helps you to discover your true passion over time Exercise: My Daily Questions: Brainstorming Activity Creating a Journaling Space that Inspires Creativity and Frees your Mind to Dream Exercise: What's in your ideal Journaling Space? What Others Think: Your Passions May be Obvious to Everyone Else but You so Ask Exercise: Discover Your Superpower, Discover your Passion Looking Back. Discover your Passion from the Future Exercise: Your Autobiography Get Out of Your Office: Your Passion is out there waiting to be discovered Exercise: Plan New Experiences Chase Shiny Objects: The Possibilities Truly are Endless Exercise: List of Future Projects to do Someday Evaluation: Time to Put it all Together so you can Love your Business and your Life
How to Organize Your Home Office for Maximum Productivity
A 26 page workbook that shows you how to organize your home office for maximum productivity. Chapters: Why You Should Organize Your Home Office Step One: Make Your Plan Step Two: "Must Have" Office Essentials Step Three: Creating Maximum Inspiration Step Four: Cut Down on Distractions & Inefficiency
Teaching Your Children How To Manage Their Money
This report includes tips and advice to help teach your children the value of money, and how to earn it and use it so they can grow into responsible adults with an appreciation of what money is, and how to use it wisely.